"Welcome"
to our website which we hope you will find informative and will stimulate your interest in the great sport of Dog Agilty - whether it be for the competition or just for the exercise & the aquisition of new skills
A successful Broadlands show for Jayne, one of our trainers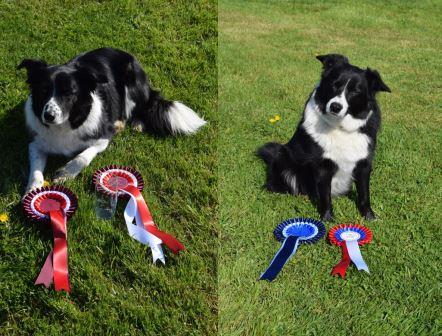 Drift 1st in novice jumping and senior steeplechase

Moss 2nd and clear in novice steeplechase.
Current 10 Week Training Schedule is as follows:
1st April - Week 1 - Fees due
8th April - Week 2
15th April - Week 3
22th April - Easter Monday - NO TRAINING
29th April - Week 4
6th May - Bank Holiday - NO TRAINING
13th May - Week 5
14th May - Annual Spring Clean
20th May - Week 6
27th May - Bank Holiday - NO TRAINING
3rd June - Week 7
10th June - Week 8
17th June - Week 9
24th June - Week 10 - Competition Night
For Those Wishing to Compete at the Following Popular Shows,

the Closing Dates and Show Dates are:
24th May - Highdown Agility Summer Show 23rd June 2019
8th June - Surrey DTS Open Agility Show 13th July 2019
8th June - Billinghurst DTC Open Agility Show 14th July 2019
13th June - The International Agility Festival 8th - 11th August 2019>
21st August - Waverunners 14th & 15th September 2019
27th August - Southdowns AC Premier Agility Show - 29th September 2019
Further details and shows on the Diary Page - do not get caught out by being too late!!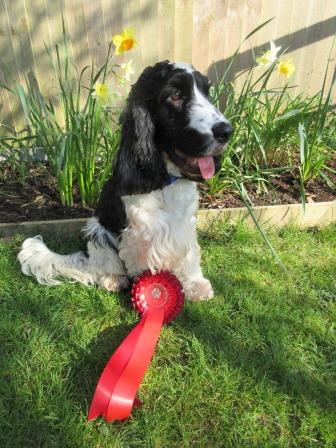 Teddy